LAWN STEWARDS LLC
Professional Lawn Care Services in
Northeast Oklahoma
About Us
Lawn Stewards LLC is locally owned and operated, so we're more than your lawn care service; we're your neighbors. We work extensively within Bartlesville, Owasso, Tulsa, and our surrounding communities. Click here to view our service area map.

With over 40 years of experience, we've seen and done it all and have the expertise and tools to maintain your lawn's looks and health. We welcome the opportunity to earn your trust and deliver you the best service. No job is too big or too small for our experienced team. Call today for a quote.
Our Services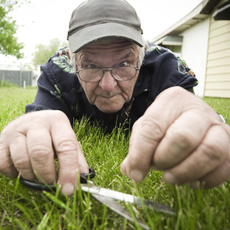 Professional Lawn Care Services
Lawn Stewards LLC believes that every lawn deserves the best. That's why we do more than just mow your yard; we trim every blade of grass to a uniform height, edge your driveway and walkways, and blow off any debris for a clean finished look. Then we double check our work to ensure the highest quality service is provided for our customers.
Our company motto is: Expect that we will exceed your expectations!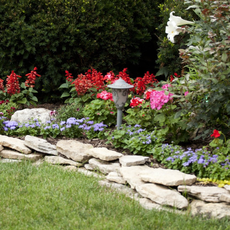 Landscaping
Professional landscaping increases your home's value and curb appeal and provides a welcoming first impression to visitors. From design to installation to maintenance, Lawn Stewards LLC does it all.
Did you know? Mulching helps to regulate soil temperature and conserve moisture so you spend less on watering. It should be replaced frequently to prevent compaction and allow roots room to grow.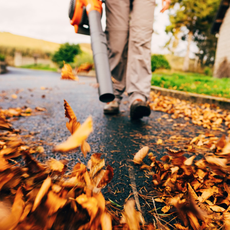 Spring/Fall Cleanup
Give your yard some extra care to start the year off right with cleanup from Lawn Stewards LLC. We trim and prune bushes and trees while in their dormant state to make way for healthy strong growth from spring through fall. If leaves litter your yard in the fall, we provide mulching and bagging services to remove any debris. If an Oklahoma windstorm leaves its mark on your property, we can help with that too!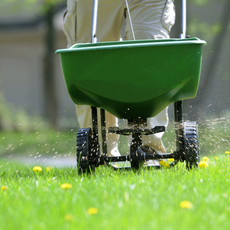 Weed Treatment & Fertilization
Lawn Stewards LLC is proud to partner with Weed Man to provide weed treatment and fertilization for your lawn. Weed Man is locally owned and operated and provides top quality service backed by years of landscaping experience. We believe that this service is essential to keeping your lawn looking its best, so we hire the best for you and get you the best rates too!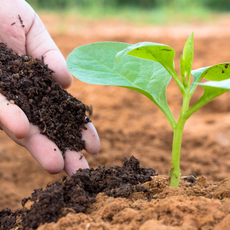 Seeding, Sod, & Aeration
If you're starting from scratch or just need to fill in some bare spots, Lawn Stewards LLC can help you find the best grass type for your lawn. Overseeding yearly keeps your lawn youthful and healthy, preventing thinning as grass ages so weeds have no room to grow. Yearly aeration prevents compaction and allows necessary water and air through for grass roots to thrive. Want to have the greenest lawn in town? Give us a call for a quote on these services!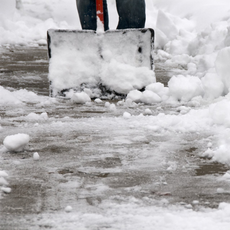 Snow Removal
Our fellow Oklahomans know that winter weather can be extremely unpredictable. When a snowstorm strikes, your street may be cleared and safe but your driveway may not. If you need help getting out or can't find a snow shovel in stock anywhere, give Lawn Stewards LLC a call!
Contact Us
Call Lawn Stewards LLC today for a free quote on service for your property.


If you have any questions about any of our services, we'd love to hear from you! Call or text to get in touch.